My Latest Book Release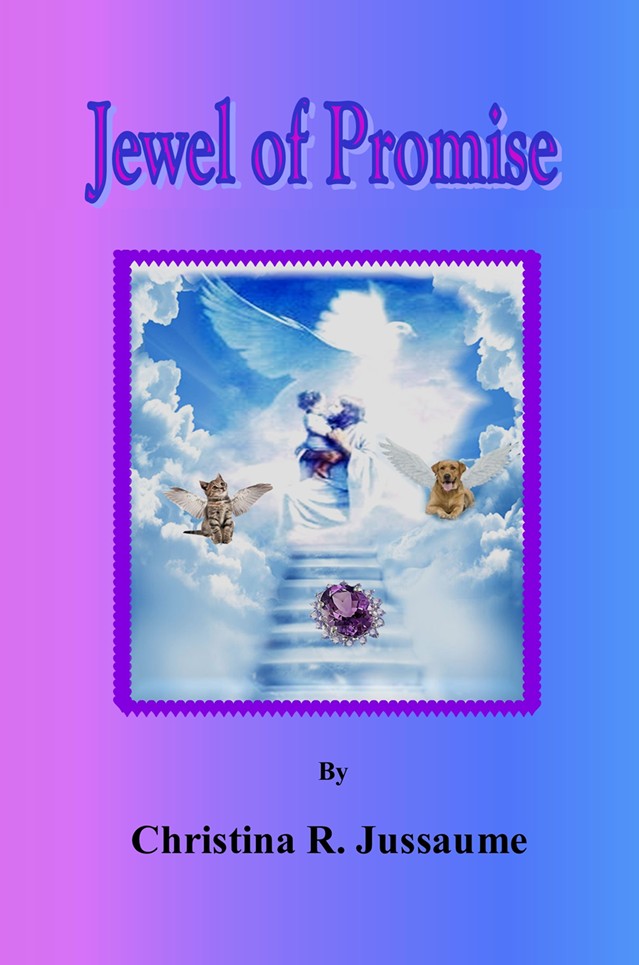 http://www.lulu.com/content/paperback-book/jewel-of-promise/18848349
Do Enjoy My Promotional Video
My Walk with Jesus
ISBN-13: 978-1424168309
You can purchase my book from the following places:
(Click on one of the links to order my book)
http://search.barnesandnoble.com/booksearch/isbninquiry.asp?ISBN=1424168309&pdf=y
http://www.amazon.com/My-Walk-Jesus-Inspired-Poetry/dp/1424168309/
I lost both of my parents before I was forty years of age. By writing poetry I found relief from the grief. My poetry helped me to see the beauty given by God. The beauty I had seen all of my life I began to write about. This collection of poems expresses my faith. With God in my life I handled all things put before me. This collection is written with the essence of my heart and soul. These words I express with a sincere heart. Now won't you take this walk with me to see the beauty God has given all around us? Enjoy the beauty of rose gardens and magnificent sunsets as I bring them all to life within my poems. I felt peace as I wrote this collection and now this peace I will share with you.
It was my pleasutre to have read from cover to cover the book of Christina R Jussaume called MY WALK WITH JESUS. It was a book on her strong fairth in God And Jesus. It talks of Some of Gods wonderful creathers big and small. And of her wonderful husband Hank.It is a book I will treasure for life.It is easy to read and understand for people of all ages and walks of life. Just beautiful work Christina.
MICHAEL L SCHUH
My Walk with Jesus
Take my hand and walk into the Promised Land.
With God beside you; I see things that are grand.
With him you'll see beauty that others cannot.
You are inspired by him, not with what you've got.
&*****&
Each day you have feeling of love in your heart.
He gives you get up and go, like a jump-start.
As your day unfolds; you see marvels around.
He keeps your spirit lifted, and feet off ground.
&****&
As I drive to work; I feel I can do all.
I will conquer all obstacles, will not fall.
Today I woke with a prayer on my mind.
He heard me, and now the pain I do not find.
&****&
When I walk with Jesus; I feel much better.
I feel his presence in all kinds of weather.
If I stumble; he is there to pick me up.
I hope my words now fill his spiritual cup.
&****&
By Christina R Jussaume © copyright '2006'