My name is Christina R Jussaume aka Crj147 in the poet world....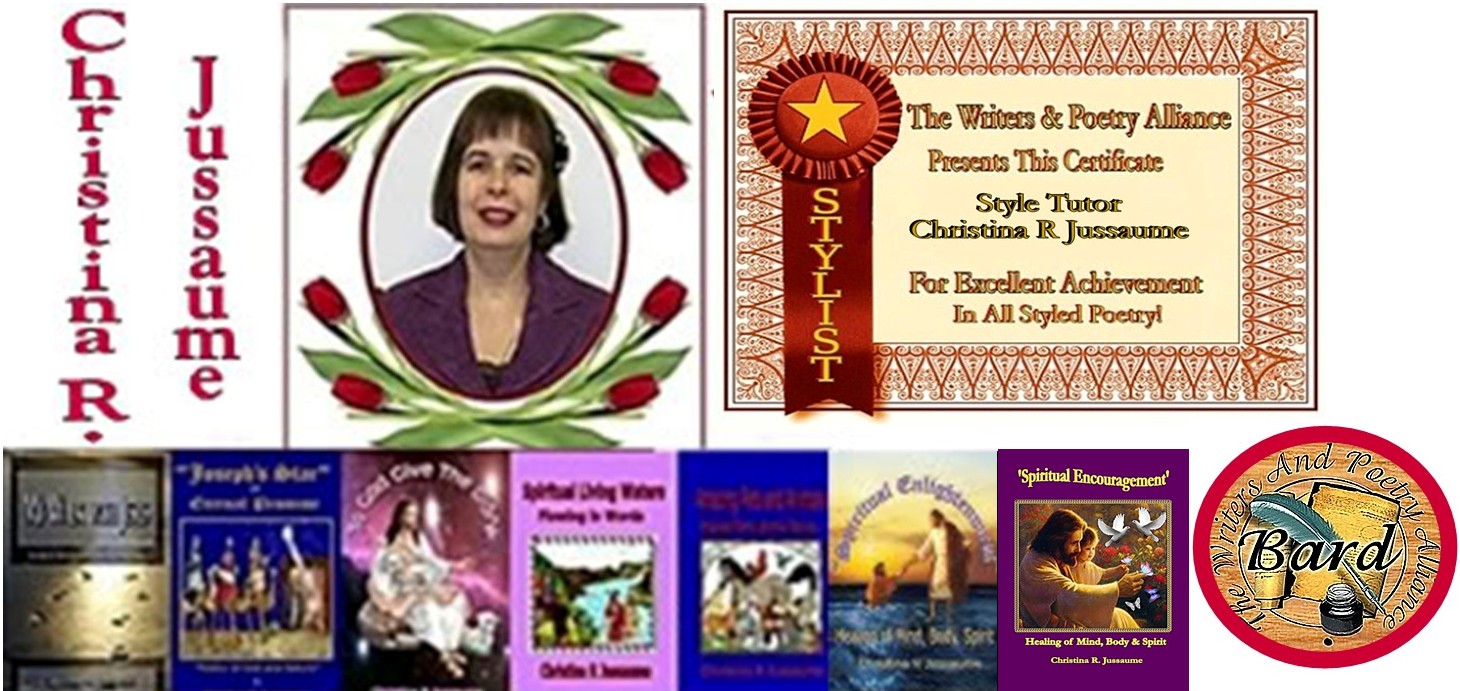 I was the only child of two loving parents. Now I am a Christian wife, Mother, and Grandmother.
I work full time at an historical Town Hall in the state of Massachusetts .

I am on the Admin team at the Writers and Poets Alliance where I am Style Tutor Manager
and Leader of the Elite Poetry Stylist Group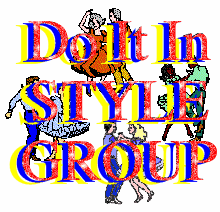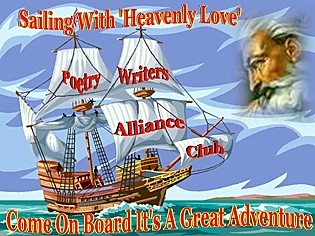 I see beauty all around me as the gifts God has given. This collection of poems is about my faith and about the blessings of nature he gave us. I had one child, a Daughter… and was blessed with two lovely Grandchildren… My hobbies include gardening with hubby, spending time with my family. I am a member of the International Society of Poets. My poetry is inspired by my memories and my family. I hope you find my poetry uplifting when you are feeling sad. May God light the path you trod.
I lost both of my parents before I was 40 years of age. I found by writing Poetry I found relief from the grief. My poetry helped me to see the beauty given by God. The beauty I had seen all of my life I began to write about. This collection of poems expresses my faith. With God in my life I handled all things put before me. This collection is written with the essence of my heart and soul. These words I express with a sincere heart. Now won't you take this walk with me to see the beauty God has given all around us? Enjoy the beauty of rose gardens and magnificent sunsets as I bring them all to life within my poems. I feel peace as I write poetry and now with my poems in books I hope to share this peace with you.

Bard is my distinctive award From 'The Writers & Poetry Alliance' Where I am on the Admin Team and the Style Tutor Manager 7
Here you can see a video of my latest book and all the other books I have done ...just click Play...
Best viewed on full screen to so do Click You Tube on screen this will also gain me HITS...and you can leave a comment if you enjoy...
My latest award
I am thrilled from world of poets as one of the two top-rated poets for 2007.
Poetry Award & Distinction
I received this poetry award from one of the poetry sites I am a member. I was ratedthe top poet for the month of December 2006. It was an honor as I had only recently started this website. I was quite thrilled when the award arrived in a velvet lined chest with a lock on it signed from the webmaster.I have been writing poetry for a little over two years now. I am a self taught poet. I believe that God has given me this gift to spread his word and to bring peace to those that read my verse. I hope you will enjoy all the poems that you read that I have written. I have earned the merit of a National Poet Laureate on one of the sites.
On anotherSite I have won a Valentine poem contest. All the sites that I am a member know me as Poet crj147. I have written a poem to show you where I got my username from.
Below is an Acrostic poem witten by myself about myself and the one in the side column was written by a very good poet friend of mine about how she see's me...Which is how I pray all you other folk do too...

Christina Crj 147
C Christ is the first six letters of my name
H His spirit is within me until he does reclaim
R Realize he should be first in your life
I In doing so; you feel less pressure when in strife
S Sins need to be repented and you will feel free
T Trade the devil for Jesus and revelation you see
I Inspiration from God gives me wisdom to write
N Necessary to live in his image, is my insight
A Always believe he will return to bring us delight
C Christian woman hoping to write to please others
R Remember to write from heart to all sisters and brothers
J Just as he has spoken; love and honor all Mothers
1 One time only to live my life
4 Four times God gave seasons to relieve our strife
7 Seven times I want to say make each day count in your life
The Writers and Poetry Alliance
At the Alliance I am the Style Tutor Manager, where I teach poetry styles to new budding poets I also run The Stylist Group which is an inspirational group made up from some of the great accomplished poets of today...In this group I set a weekly challenge by using one of the many different styles of poetry that there is... We as a group also encourage each other to create styles of our own ...If you are a writer/ poet and you would like to join our exclusive group then do contact me via Email to... poetryandpublishing@gmail.com
You can read more about this and what our Writers Alliance is all about if you copy and paste this link
www.thewritersandpoetryalliance.com
Now To Thoroughly Enjoy Your Stay Please Take a Look at All My Pages... By clicking on the links at the top of page...
Please don't forget to sign...